Printer
An open source kit for exploring the possibilities of internet-of-things printing.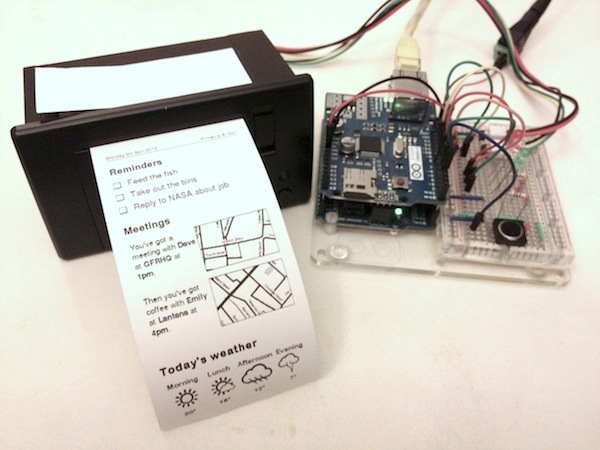 The best background is the introductory blog post. In a nutshell, it's a software system that makes it easy for YOU to:
Read more about it in the introductory blog post, in the wiki or go straight to the source.
You can also get news and updates from @gfrprinter and the mailing list.
Send us a message or draw us a picture and it will be printed in our office.